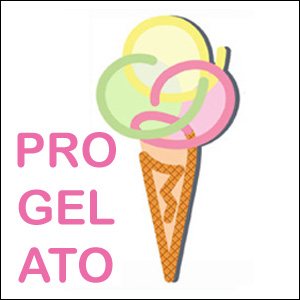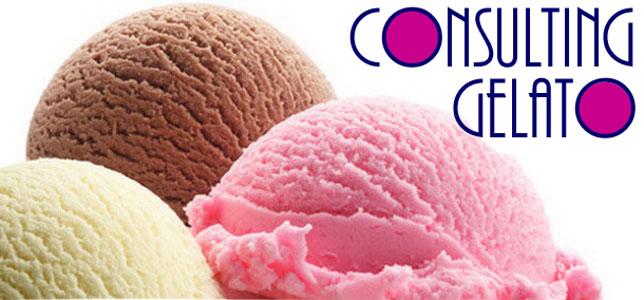 "PROGELATO" SOFTWARE

PROGELATO is an Advanced Software that uses AI algorithms for the automatic project of any Gelato (Artisanal and Industrial).

Automatic Project
With PROGELATO all you have to do is input the values of the structural parameters (Dryness and Creaminess Index) and indicate the Ingredients to be used in the Gelato, from a drop-down list: the Software will provide you with the most reliable recipe, in compliance with the established parameters , entering (automatically) the Quantities of each single Ingredient chosen.
All automatically, without even using the keyboard to enter the values.

Exclusive functions of Product in Powder (highlighted in the figure to the side) to reformulate the Recipe in Powder, maintaining the same composition ratios with the Water to be added to the dehydrated Ingredients.

Once the Gelato Recipe has been obtained, it can be analyzed in depth with the
FREEZY PLUS Software.

It should be noted that both PROGELATO and FREEZY PLUS can use the same database of Ingredients, to facilitate the Project and Analysis of a Gelato.


BIBLIOGRAPHY
-American Society of Heating, Refrigeration and Air-Conditioning Engineers;
oASHRAE HANDBOOK – REFRIGERATION - SI Edition; USA; 1998
-Chris Clarke; The Science of Ice Cream - 2nd Edition; Royal Society of Chemistry; 2012
-B. Holland, A.A. Welch, I.D. Unwin, D.H. Buss, A.A. Paul, D.A.T. Southgate;
oMcCance and Widdowson's The Composition of Foods - Fifth Edition;
oRoyal Society of Chemistry - MAFF, Cambridge UK; 1993
-Peter Hull; Glucose Syrups - First Edition; Wiley-Blackwell; UK; 2010
-R.P. Singh, D.R. Heldman; Introduction to Food Engineering - 3rd Edition;
oAcademic Press; London UK; 2003
-W.S. Arbuckle; Ice Cream - Fourth Edition; Avi; New York US; 1986


TECHNICAL SPECIFICATIONS
-Portable Application
-Microsoft Windows 2000/NT/XP/Vista/7/8/8.1/10 (32/64 bit)
-Microsoft Office Excel 2003/2007/2010 and later
-1 USB Port (for the protection KEY)
-System Administrator Rights

COST
PROGELATO: Euro 390,00 (excluding taxes) + Shipping

for:
1 PROGELATO Software
1 Manual
1 key usb for "software protection"
Technical Assistance for 2 years


FOR INFORMATION: articagel@libero.it